If You've Never Failed, You Likely Never Tried – author unknown
I know this sounds very cliché but while this past year has flown by, I, and a couple partners have been working on a new industry offering called TCA InGuage http://www.tcaingauge.com. We had the great unveiling on September 1st of this year and since then we have been invited to and attended numerous industry events on both sides of the border. This product is an online benchmarking/management tool for trucking companies of all sizes and so far, so good. As of the writing of this article, we have formed five, industry trucking association alliances and have over 100 trucking companies using the service. So, onward and upward. I have also had the privilege of working closely with Dan Goodwill and Associates on a number of consulting engagements and have enjoyed this immensely. I learn something new on each job we take on http://www.dantranscon.com. Dan and his crew are a 1st class group who do outstanding work for both shippers and trucking companies. In addition and just so the moss doesn't get under my feet, I also do some consulting on my own, most recently with Dirk Kupar and the good folks over at TruckRight who have a great new product that recently came to market http://truckright.ca.
One thing that has opened my eyes in all these roles is how difficult it is to get trucking company executives to spend time with some of these great new offerings. They are so busy doing what they have always done that it is very difficult to get them to learn something new; even though they know that it will save them time and money. It's not an easy concept for everyone. You have to make time to save time. Of course, they are also busy managing the 10,000 moving parts that go into running a trucking company; been there, done that and I get it, to some extent!
Through this whole experience I have gained a respect for those trucking companies that are open to new ideas and systems; the ones that make innovation part of their culture, whether they are a big or small carrier. Typically, we in this industry will let everyone else test the waters before we entertain the possibility of the indoctrination of a new process or system. I thoroughly understand the old analogy of pioneers being the first ones with arrows in their backs, but by the same token, none of us would be where we are today if we hadn't taken a little risk in our lives and our business.
The secret to deciding on whether or not to try a new product or service, whether you're an Owner Operator or a fleet owner is in the comparison of the risk/cost factor to the potential revenue/reward. In the difficult decisions I have had to make in my career I have typically followed the same procedure after all the facts are collected and an ROI (return on investment) has been done and reviewed. I would draw a line horizontally down the middle of a lined piece of paper. On the top of the page I write what the new service, procedure or product is that I am considering moving forward with. Under that I also articulate, in one short sentence, what I see as the potential benefit of this change. Next step is that on one side of the page I write the pros and on the other side the cons concerning the implications of making this decision. When I was done I would put it aside for at least 24 hours and continue to think it through. Part of this exercise might just reveal additional information that you need to precede to your final decision.
The other method I used a lot when time was of the essence and I needed to move quickly is the smell test. It works like this. I look things over as completely as I can and then try and find where it stinks. Sounds simple and sometimes it is. Other times though it's not so easy. The root of all of this is that there are times when you just need to trust your gut, hard as this might be; trust it. For years I was intimidated by people with education and academic credentials. Here I was this young trucker who never showed any interest whatsoever in academics, sitting around boardroom tables with lawyers and Chartered Accountants. And talking to bank managers was intimidating to say the least. It took me a number of years to learn that all the education in the world will not begin to replace common sense and the courage to follow your natural instinct and unwavering passion. Many of the decisions that I regret the most are the ones where I didn't trust my instinct and I followed the advice of someone who had the educational credentials but didn't have my instincts. My bad, not theirs. I blame no one for where I am in this world. I did everything perfectly for me to be where I am right now, no doubt about it and by the way, so did you!
I vividly remember when we decided that we would start a company and apply for an operating authority for our own company. I went and spoke to two professionals; one was an experienced transportation lawyer in London and another was a local Chartered Accountant. They both told us to play it safe and not take the risk. In retrospect, it might have been because we already had two mortgages on our house at the time. Of course we didn't listen and went ahead anyway.
In between then and now there has been a lot of water under the bridge… some of it sweet smelling and some of it foul. That being said I am not one of those folks who suggest that if they had it all to do over again they wouldn't change a thing, because I definitely would change many decisions that I have made and as they say if you've never failed you likely never tried. After all, as we all know, it's never about the happy ending; it's always about the story!
Safe trucking!
Ray J. Haight
Co-founder
tcaingauge.com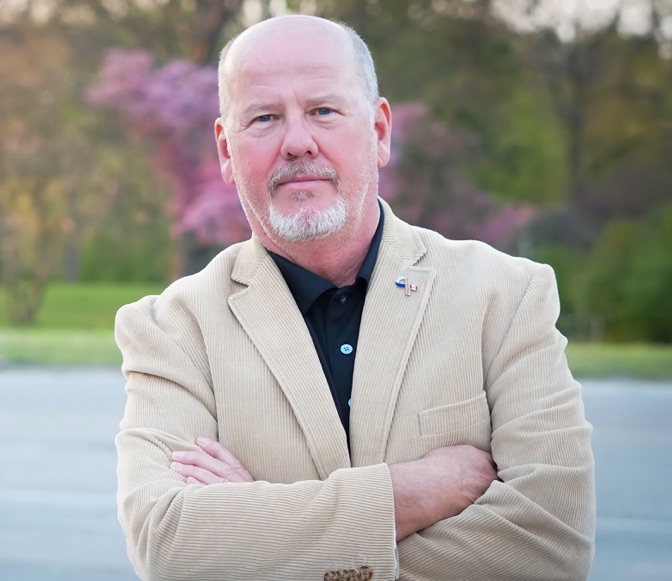 About Ray J. Haight
Areas of Focus: Operations, Recruiting & Retention, Human Resources With a career spanning four decades, Ray has been involved in all facets of the North American Trucking Industry.