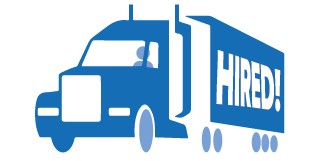 For 27 Years, Over the Road has specialized in one thing:
Helping Carriers Find Qualified Drivers.
Multiple Platforms Working Strategically to Broadcast your Message: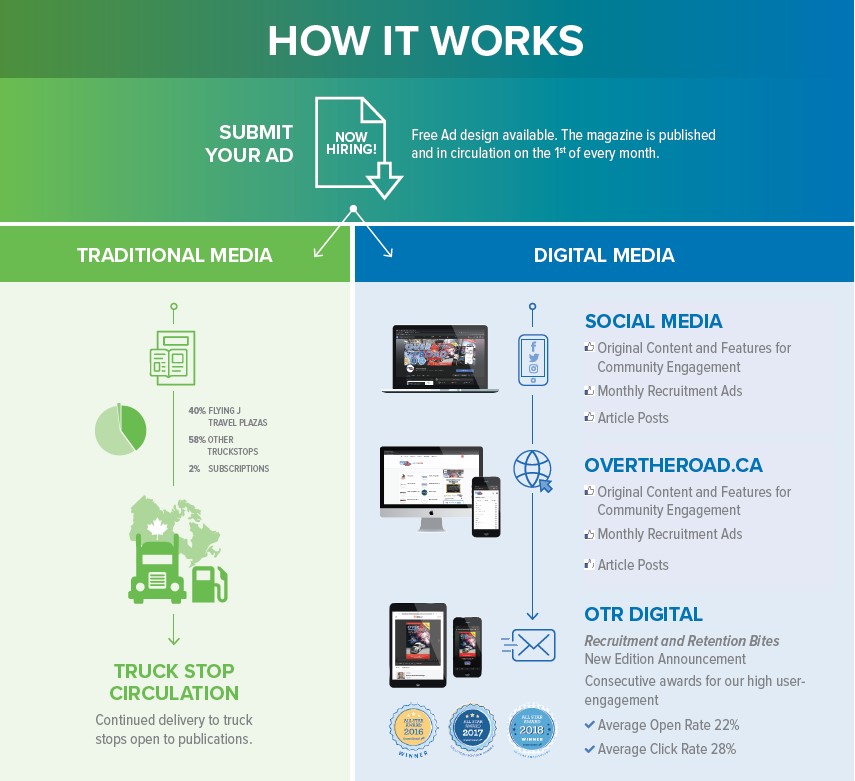 100% Canadian-owned and operated.
Over the Road is hand-delivered into Canadian truck stops and we have the exclusive rights for Over the Road to be placed into the Flying-J truck stops and several of the Husky locations.
Visible across various digital platforms
We very proudly offer a one price policy and our full-colour, ad design service is always complimentary.
No contracts are ever required.
If you would like more information about advertising in Over the Road or any of our other recruiting services please give us a call us at 1.800.416.8712 or E-mail us at otr@otrgroup.ca.  We would be please to answer all of your questions and to design a sample ad for you.