Although I usually enjoy what I am doing, now that I have slowed down, it always amazes me how things have a way of piling up and causing stress. At least it seems they have for me and I don't know why. I tell folks I am semi retired and that it's a blast. Although there is a great deal of truth to the statement, right now I'm feeling a little overwhelmed. This coming week is the culmination of three projects that, independently, I would enjoy immensely. The problem is that the due date for each has fallen in the same week and there, unfortunately, goes most of the enjoyment.
This all started during the TCA annual convention. At that event, I spoke with a panel of folks whose objective was to inform a room of carriers how to correctly hire entry-level drivers, train and keep them. In addition, we are all members of PTDI (Professional Truck Drivers Institute) and our secondary goal was to bring some light to this outstanding institution. PTDI certifies driver-training courses within schools; they don't certify schools. They do mandate a minimum curriculum as well as the hours each element of training should take so the individual can become proficient with each skill. PTDI is known in North America to be the "Gold Standard" when it comes to driver training. I have been in various leadership roles at PTDI for almost 15 years and am very proud of what they do and how they do it for our industry.
After the panel discussion at convention, a couple of companies approached me; the first being a large insurance brokerage firm based in Indiana. They asked if I would travel to their facility and talk to their work force on the topic of entry-level drivers. So, I prepared all my slides and back up documents this week and off I go this Sunday to give a couple hour recitation on entry-level drivers and retention first thing Monday morning. I know this stuff – it's not hard for me, but you still need to formalize a presentation, have it flow properly and make sure you check off all the boxes the client is expecting in the time they have allotted me.
During convention, I was also approached by a software company based out of Ontario to see if I had any interest in preparing an educational piece for their company. They want three different presentations and they want the presentations to be done three times a day, over three days to their entire workforce of around sixty folks. They want to do twenty per session so as not to shut the company down while we present. They would like a general overview of the industry on day one. On day two, they would like us to explain different documentation that is involved in the industry and how it flows. Finally, on day three, there will be a SWOT test on the industry along with discussion pertaining to major concerns of the trucking industry. Luckily I have a partner on this one, someone I have worked with in the past and know to be a very capable transportation consultant. We were told the company is planning on recording the presentations and they will merge the audio with our power point presentations for future employee orientations. More pressure. But this is all good! I know this stuff, but it's a lot of preparation work. Each session is two hours long and that's a lot of material. And, guess what? They need it done on the Tuesday, Wednesday, and Thursday of the same week that I'm going to be in Indiana on the Monday.
Just as I'm sitting down and wondering how I'm going to pull this off my phone rings and it's Chris Henry, my partner at TCAinGauge who is telling me that he needs my help. He has to be in Nebraska for a TCA Benchmarking meeting on the same day as BCTA (British Columbia Trucking Association) has asked for a presentation to be done at Truxpo for their Board in Abbotsford on the Friday of the same week as all the rest of this stuff.
I think my head is going to come off. Eleven presentations in one week! Oh ya, forgot to mention one thing about the Indiana gig. I have to leave for it right after lunch on Mothers Day and that's not going over real big. From my home in London to my destination is approximately a seven-hour drive. The fine folks in Indiana asked me to stay and enjoy a golf tournament but no can do. I have to head back to Ontario so I can be in TO the next morning to start my presentation to the software company. I have be there until five pm on Thursday when I will head to the airport, take the 7:45 to Calgary, where I have 50 minutes to hit my next gate, in order to get to Abbotsford BC. I will get there around eleven pm and be up Friday morning and ready myself to speak to the Board of Directors of the BC Trucking Association about benchmarking and the trucking industry. But enough of my whining, it is what it is. I'll get by and with any luck will be able to give everyone I talk to something beneficial to think and act upon.
When I reflect on what Canadians are going through in Fort McMurray and the absolute destruction of people's entire existence, my insignificant BS seems to be not such a chore. I have contributed to the Red Cross and I encourage others to help however possible. Times like these make us thankful for those around us whom we love. I take great pride in being Canadian and never more than now, especially when I read about the selfless folks all around that province who are trying everything they can think of to bring aid and assistance to those in need. I feel helpless and I know many of you do too right now. As I write this article (in early May) I think that all we can do is pray for rain. That being said, we need to continue to pull together in situations such as these. We show what we Canadians are made of; we show our resolve; we persevere; we heal; and we move on, Proud to be Canadians.
Safe Trucking
Ray J. Haight
Co-founder
tcaingauge.com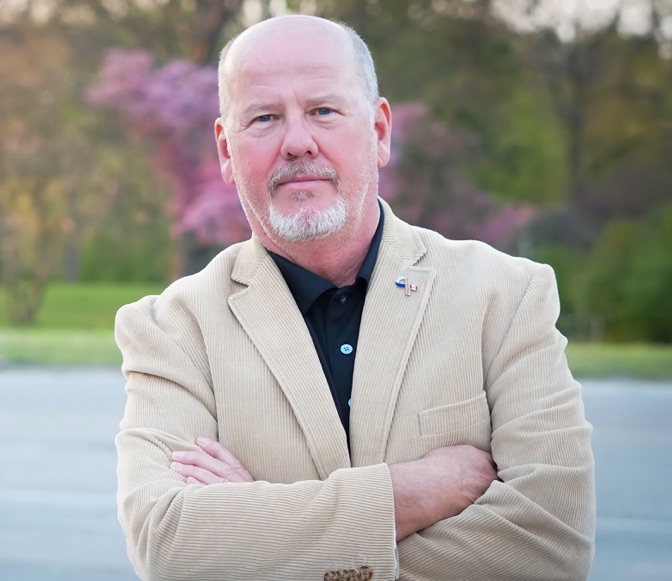 About Ray J. Haight
Areas of Focus: Operations, Recruiting & Retention, Human Resources With a career spanning four decades, Ray has been involved in all facets of the North American Trucking Industry.