Driver Retention Masterclass – Communication
Now that we have committed to improving Driver Retention we must do everything we can to support this objective. Communications are vital to achieving success since we must have effective ways of sharing the right information at the right times and in the right ways to the team and the rest of the company. Remember, communications is an act of trust – it demonstrates trust and encourages trust. To make sure that it gets the focus it needs, we will start by creating a Communications Action Team.
We must harness skills and insights from across the company so this team must be comprised of volunteers that represent every department. They will rotate onto and off the team according to whatever timeframes work best for your company, but the personnel changes should be staggered so that the team has continuity as members join and depart.
The Communications Action Team will become a vital part of building and keeping the kind of positive culture we need at a company that can successfully improve Driver Retention – and successfully tackle other important objectives. For this reason it should live on even after this project has met its objectives (it never really ends). Therefore this team is not a "Task Force". The difference between a task force and a team is that a task force has a clear end goal or objective that it's trying to achieve and once it achieves its goal it ceases to exist. We will establish some task forces later on.
Our action team will need some things to get off to a solid start. First it will need a written mandate, which represents the power to act for the team. For example; this team will bear the responsibility to communicate all facets of the business and its people to the company's drivers, owner operators, employees, customers and to the motoring public.
The document will also explain the authority and restraints of the team. For example, it may have a financial budget that it cannot exceed without authority; it may have areas of the business not in its purview. Senior management will define these authorities and limits but the team can certainly draft them and submit them for approval.
The document will articulate the desired outcomes of the effort. For example, this team will develop multiple effective lines of communications between its drivers and all other areas of the business.
Once the team grasps the mandate it can now define the fine points of its structure and performance. The team should work these terms out together, document them and make sure all existing and new members are fully aware of them. Here are some examples of how we structured and defined ground rules for our team that worked well for us.
1. Members are volunteers with one from each department
2. Members do not need to be managers but if there are managers then there is no hierarchy within the team – all are equals
3. Members rotate on and off the team after not less than 2 or 3 months
4. The team will meet every week – or every second week
5. Minutes will be taken and shared with the team within days (pick a number) and must articulate action items, stating who is responsible and when these actions are due for completion
6. Be on time for the meetings
7. Treat each other with respect
8. Be prepared for each meeting
Yours might be different – and that is fine so long as there is a framework and stated ground rules.
Although the members are volunteers from the departments, we suggest that if possible, it include one of the senior managers to kick things off and help things along. The important thing for managers to understand is that they can guide but they must do so with a soft hand. They cannot dictate or the folks on the team will immediately shut down and let the manager own the process. This is the last thing that you need.
This whole concept is going to be strange for many of your folks so you'll need to be supportive, positive and encouraging at all times but even more so until they get their feet under themselves and start getting some traction.
The job of the Communications Action Team is to determine what to communicate and how to do it most effectively. Here are some ideas for both content and channels that we used and have seen at companies throughout the industry:
• A monthly or bi-monthly newsletter – general and project info
• A weekly or bi-weekly one page newsflash
• Social media efforts, Instagram, Facebook etc.
• Regular updating of the company notice boards – must be kept fresh and current
• Lunch and Learn sessions for various topics of interest
• Companywide surveys – ask for feedback and suggestions
• Include things like recognition of the driving force and employees and for special anniversaries or other accomplishments
• Make it personal
• Maybe do something focused on spouses, families – birth announcements, etc.
• Regarding drivers, note safety milestones, new equipment, special service accomplishments, customer notes of appreciation etc.
These are all forms of communication and community building. The more people know about the company and each other the more they will feel part of its success. The Action Team may run with some of these ideas – or others that they come up with.
We have discussed creating the team; its ground rules and looked at some of the possible channels to reach various audiences within and outside the company. The Communications Action Team is responsible for making the communications choices, setting up the on-going communications plan and then putting it into production.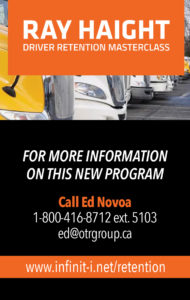 Safe Trucking
Ray J. Haight
Co-founder
tcaingauge.com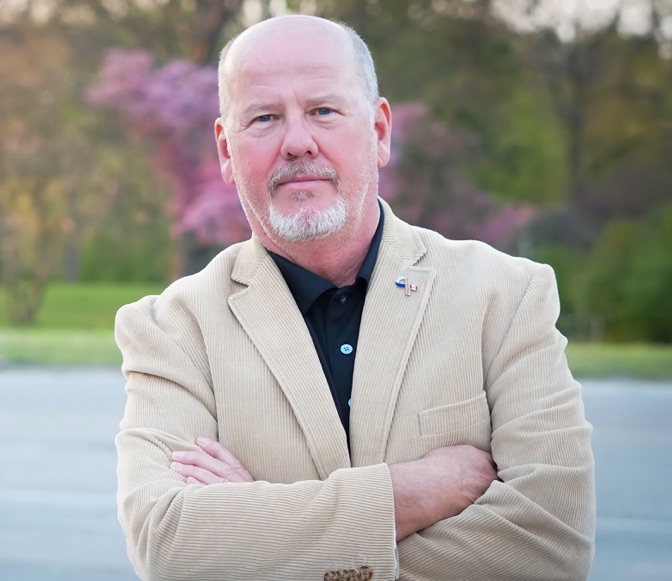 About Ray J. Haight
Areas of Focus: Operations, Recruiting & Retention, Human Resources With a career spanning four decades, Ray has been involved in all facets of the North American Trucking Industry.