Driver Retention Masterclass – Communication, Communication & Communication
The title of this article isn't just "Communication" – it's "Communication, Communication & Communication" and it is repeated a few times for the following reasons:
• First, to emphasize the importance of communications to the Driver Retention project
• Secondly, to emphasize that many different types and methods of communications need to be employed and
• Finally, to note that technique is important for effective communication – these are tried and true practices that will make communication effective.
Communications run throughout this process from beginning to end.
Here is an interesting notion: Communications communicate more than just the content of the message. By sharing information, you are making it clear that you trust your colleagues, that you value them and consider it important to keep them informed. The alternative to sharing and communicating is that people are left in a vacuum and are left to their own imagination. They are not blind or unaware when something significant is happening around them. If not advised what is going on they will do what people will always do naturally – they will fill in the blanks with partial or completely inaccurate assumptions. And the fact that they are not being kept informed will likely convince them that whatever is going on is probably not good or rosy.
This is human nature at work. If you have two people in an office you have a rumor mill. But this is not a problem if you know that and use your communications to fill that rumor mill with every positive message you can find that pertains to your company, your community or your project.
You must bring your colleagues on board about the project plans – as well as with wider topics such as: reasons to celebrate achievements, O/O's who have bought a new truck, folks inside the walls who have received a promotion, new customers, new children, the reduction of company turnover and the Driver of the Month. We introduced a few of the "content" ideas during the creation of the Communications Action Team. Now we are looking at how and why these things are helpful to our project and our company. These are things that have a positive impact and fit in with the general objective of the Driver Retention project.
Regarding the Driver Retention project, first and foremost, folks must know that a change is coming. Then the sales job begins inside the walls;
• Declare that you will no longer accept high Driver Turnover as the status quo.
• Why it is important for everyone that this situation improves.
• Explain right up front that this is not simply a matter of reducing costs.
• This is about improving the quality of life and job satisfaction for your Drivers and Owner Operators.
• It also brings improvements to those many other employees who work with and depend upon Drivers for some of their own job responsibilities.
Through clear, open and regular communications you can share details of the project objectives and steps with all the employees across the company. And also explain to them what their role will be: how they can contribute to transforming the company, why you are going to do this, how you are going to do this and "what's in it for me"? This starts with the announcement of a commitment to improve Driver Retention (asking for company-wide participation) and continues with regular, supporting communication programs.
This is the kick-off to communications. The ball is now in play.
Let's now talk about a few characteristics and principles of communication that you probably already know about but bear repeating. Why? Because we know that one of the most important features of effective communication is repetition. Think about it. Politicians, educators, religious leaders, marketing companies and many others all use message repetition to ensure their message is delivered and its content is accepted. This may sound a bit unsavory put this way, but remember our previous discussions about the natural resistance to change. Even good messages, like ours regarding the Driver Retention project, must break through this resistance in order to create the "new normal" of what our company employees do and what they expect to be accomplished.
All this repetition must have important content to be shared among the company employees. They deserve to know what the project is focused on, what the targeted results are (with progress numbers), what their role will be and they must be updated on a regular basis regarding progress and milestones achieved – or not achieved and why. Open, honest and collaborative. This is everything that good communications must be among mutually supportive team members.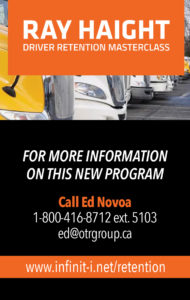 Safe Trucking
Ray J. Haight
Co-founder
tcaingauge.com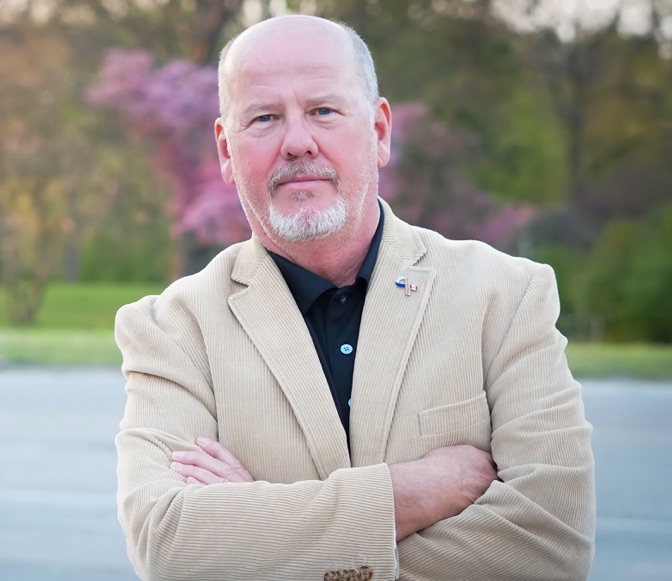 About Ray J. Haight
Areas of Focus: Operations, Recruiting & Retention, Human Resources With a career spanning four decades, Ray has been involved in all facets of the North American Trucking Industry.