Are You Looking for a Professional Driver?
I have been speaking and consulting over the past number of years on the subject of retention. What I have learned and has been my experience is that high turnover in any trucking company can be brought under control. That's a fact. I have been there, done that, bought the t-shirt. Any insightful management team that can muster up a committed effort can show an impressive reduction of lost drivers in a matter of three to twelve months and, with ongoing programs it can be maintained indefinitely.
When speaking to my trucking executive audiences, I ask them how many would prefer to hire professional Drivers? (To put this question in context, I first classify drivers into three categories: First, the lost and forlorn. They are just driving a truck until they find their real calling and by the way, they rarely do. Secondly, there is the truck stop cowboy. These folks are in love with the image of being a truck driver but not interested in being proficient at what they're doing. The third grouping of drivers are the professionals; always looking clean and sharp, concerned with doing things properly and being accountable and responsible for all their actions). After I explain this and ask what type of Driver and Owner Operator they would like to hire, what I see is a room full of hands that have shot up into the air for, of course, the professional Driver and Owner Operator.
So, here's the next question that I ask the group. So you all want professionals in your company? Okay, that makes sense. So what do you do to foster that desire and this is when I get the glazed over look. Most companies currently have professionals in their infrastructure that they support such as a CPA that assists in making sure the company is current and compliant with all accounting rules. The head of Human Resources needs to be kept abreast of all the new labor rules that the company supports and how about the Safety Manager? The company likely sends this individual to regular safety council meetings and has paid for employees to obtain their CDS designation, to name just a few positions.
So I ask, you also want professional Drivers and Owner Operators at your company but what do you do within your fleet to support this claim? How do you make information available so that your people have a source of knowledge that will allow them to excel at their trade? Examples would be: how to be a successful Owner Operator, new proposed rulemakings, advanced defensive driving, new equipment innovation, conversational sales to name just a few. If your answer is nothing then you should stop claiming to want professionals at your company because you do not have an infrastructure that supports that claim. If you want professionals, treat them like professionals or as Don Cherry would say "It's not nuclear surgery".
And it is so easy to do. There are so many great resources for educating oneself (and your Drivers) these days on how to be successful. This is not to say that there wasn't some useful information back when I drove but back then, it was in book form and after I put in my long days work, it was time to hit the rack – and reading a couple chapters and absorbing anything of value from a general business self-help book was not in the cards. And when I got home it was down time, time to get recharged and then head back out.
There is a great wealth of information available these days, specifically on being a successful Driver or Owner Operator and it is available in the most convenient forms such as streaming from the internet, watching YouTube, listening to satellite radio and doing online courses. And much of it can be listened to while the Driver watches the miles go by. For those Drivers out there thinking of purchasing a truck and possibly becoming an Owner Operator or even starting a small trucking company, here are some of the materials that I would suggest that you obtain and listen to as a way of formulating a plan to move forward.
You could start by listening to: Trucking Business and Beyond by Kevin Rutherford on Sirius XM Radio Channel, The Road Dog. I would also check out the training Kevin offers at http://letstruck.com. Kevin is an old friend of mine and a sea of knowledge on how to become a master Owner Operator. I took Kevin's Certified Master Contractor course some years ago and it was excellent and well worth the money. I would also check out ATBS's Knowledge Hub program; it is an excellent resource of valuable information https://www.atbs.com/knowledge-hub. I like what I see coming from Robert Scheper at THR Consulting. Robert has been a one man crusader for justice on behalf of Canadian Owner Operators against CRA and his articles and much more can be found at www.thrconsulting.ca/index.html and of course, in Over the Road Magazine http://www.overtheroad.ca/writers/robert-scheper/. There is a lot of good information to be found at Truck News Learning Center including a 10 part series I did some years ago called: Becoming a Successful Owner Operator https://www.trucknews.com/?s=Ray+Haight. In addition of course, there are many good industry publications whose editorials have valuable information that is there for the reading. On any variety of business topics and for life in general, I happen to love Udemy https://www.udemy.com. The volume of quality educational content is staggering and very economical.
The sources of information can go on and on and is there for the listening, much of it is free and the rest is very economical. I remember being at a seminar where the speaker was the Miami Dolphins coach Jimmy Johnson. During the Q&A period, he was asked this question: Coach Johnson, how do you mold the crop of young men you get each year into professional football players? Coach Johnson's short answer was, "talk to people that look up to you the way you want them to behave and they will become that. Talk to them the way they are and they will stay that way. If you want professionals, it's simple. Treat them that way."
Take good care and Safe Trucking!
Ray J. Haight
Co-founder
tcaingauge.com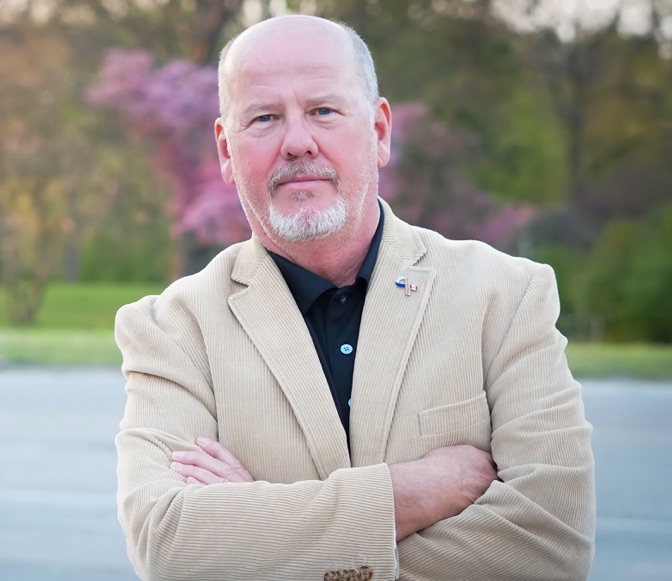 About Ray J. Haight
Areas of Focus: Operations, Recruiting & Retention, Human Resources With a career spanning four decades, Ray has been involved in all facets of the North American Trucking Industry.