Teachers Receive School Grants From Trucker Buddy And PeopleNet Communications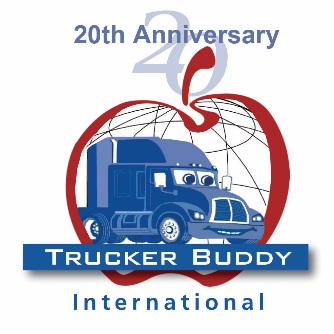 Pelham, Ala. — Trucker Buddy International and PeopleNet Communications are pleased to announce that 25 classes have been granted $500 each for school supplies and equipment needs. The School Supply Grant Program, started in the fall of 2014, gave teachers the opportunity to complete an application for grant consideration. Schools with funding needs in addition to creative uses for the funds played a major part in the selection process. Since the grant is only open to current Trucker Buddies and their Trucker Buddy classes, some of  the teachers use the grant application for class projects to enable students to be involved in the process. This became not only a request for funds but also a learning experience for the students.
"PeopleNet is excited to be part of this scholarship program," said VP of Sales for North America John Krumheuer. "We are a strong supporter of education, and these grants will help deserving students pursue advanced education and careers in transportation."
Alan Welborn, Trucker Buddy executive director, agrees. "Trucker Buddy, with the funding from PeopleNet is thrilled to offer these grants to these deserving schools," Welborn said. "Many teachers and drivers donate not only their time but also their own funds to help their classrooms so this is a great opportunity to help their community."
Trucker Buddy International
Trucker Buddy International, an independent, non-profit 501(c) (3) organization, often called the number one trucking image campaign in North America, has helped educate schoolchildren and introduce educators to the trucking industry. This gives them the world through the eyes of a professional truck driver. The Trucker Buddy program helps to educate and mentor schoolchildren via a pen pal relationship between professional truck drivers and children in grades K-8 as supervised by their teachers.
After an extensive screening process, the professional truck drivers are matched with a class and as directed by the teacher, drivers share news about their travels with their class. Students write letters and send pictures to their drivers. Students' skills in reading, writing, geography, mathematics, social studies, and history are enhanced and learning is made fun.
Since 1992, Trucker Buddy International has helped educate over a million schoolchildren and introduced them to caring, compassionate men and women, professional truck drivers. The on-going success of the program is due to driver volunteers, participating teachers and the contributions of sponsors. There is no cost to the drivers or teachers to participate in the program. The Trucker Buddy program is funded entirely by sponsorships and donations. If you would like to make a donation, click here.
Trucker Buddy press releases are provided by Conversion Interactive Agency and the American Trucking Association.