25 Years with Gary McSweeney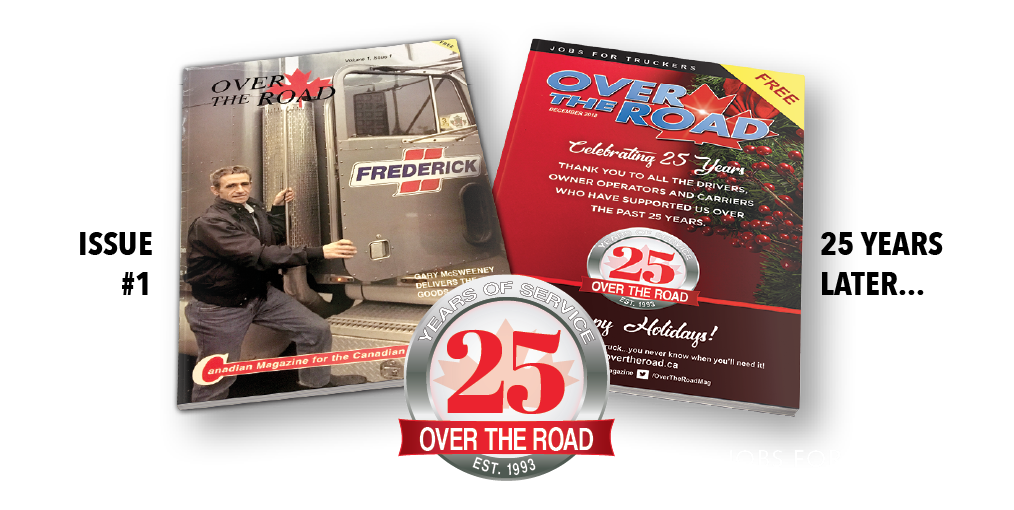 Gary appeared on the first cover of Over the Road Magazine in December of 1993. He was then 50 years old and had been driving for 25 years. It is easy arithmetic but when I recently spoke to him his first words were: "I am 75 and still driving truck!" On the telephone, Gary is still full of life; he laughs a lot and tells me his C.B. handle is still 'Mother Goose' – a name given to him by fellow truckers after he hatched some Canada Geese in his tractor many years ago.
Gary laughs over the telephone and exclaims, "I am still here and having a good time! I am still with my wife Marg after 46 years of marriage, still live in Bowmanville and I have a pool in my backyard for exercise". Gary states that he had just renewed his driving licence. "I had to do the test and all the stuff that new drivers have to do, and I know I will have to do it all again in another 5 years".
Currently he is hauling steel from Bowmanville to Toronto. "I work part time, about 10 days a month and still do my own tie downs. But the hours vary as last week I drove for 57 hours". Gary told me that while he is still smoking (15 a day), he is in good health and his heart is great. "I am happy and enjoy what I do. I still have my motor home and we will be heading to Florida soon for the winter. I still have double sugar in my coffee and ice cream and pie at night so while my cholesterol is a 'touch high', I think I have a few good years left in me". Then Gary laughs again and says, "Check back with me in another five years".