Why Entry Level Drivers Need the PTDI CAT Team
For years now I have been proud to be involved with our industries one and only certified truck driver training institute in North America; PTDI (Professional Truck Driver Institute). To be crystal clear, if any other trucking body or Association suggest that they have a certified course they are not being honest, because there is no other, period!
That is not to say that others don't belong to other truck driver training associations because many of them do. And many of these Associations have strongly worded codes of conduct and/or guidelines of operation. But that is exactly what they are, guidelines and strongly worded suggestions. By saying this, it is not my intent to diminish other associations but only to set the record straight for any prospective, wannabe truck drivers reading this editorial. Thus they can make an informed decision on where to take their training.
Because of the fact that PTDI is the only body that certifies courses in the truck driver training industry, we have been mentioned many times in the current rule making for USA ELDT (Entry Level Driver Training) and have been mentioned by FMCSA (Federal Motor Carrier Safety Administration) rule making efforts stretching all the way back to 1999. The people at the table determining the new Canadian rule on ELDT would do well to know PTDI and to review FMCSA's proposed rule which is currently at their OMB, (Office of Management and Budget), one of the last steps in making the rule, the Law of The Land in America.
There is a good reason that PTDI is so well known to FMCSA and that they went down the road of mandatory ELDT, it's simple: the number of training facilities on both sides of the border that have for years taken peoples money and not trained them to a standard that is acceptable to drive a commercial vehicle on public roads. Anyone who has read my editorials over the years know that I have a few common rants that I dust off once and awhile and the fact that driver puppy mills exist and disguise themselves as legitimate driver training facilities is one of my favorite topics to rain down on.
But none of this is the reason for my article this month. I and some of my outstanding PTDI brethren have decided to push forward an effort that is designed to heighten the industries awareness of PTDI as the gold standard for entry level driver training in North America. We intend on focusing on three things; the prospective drivers themselves, the training schools that might and should consider ascending to the heights of having a PTDI certified course and the trucking companies who should be looking at PTDI graduate students before all others when looking to bring on entry-level drivers.
We call our group the PTDI CAT (Communications Action Team) Team, we plan on using any means possible to spread the word about PTDI including placing ads in industry trade magazines, updating our web page, using social media, provide speaking panels at industry events and more. We have schools all over North America but for the un-indoctrinated in Ontario there are nine schools spread throughout the province with PTDI certified courses. You can find out where they're located by visiting www.ptdi.org.
So why should a prospective driver search out PTDI Certified Courses? Well-trained drivers with professional attitudes are an employer's first choice when hiring. These drivers can interact successfully and command respect from shippers, receivers, their peers, law enforcement officials and employers. You gain professional pride by attending a PTDI-certified course. You will know that the curriculum, classroom instruction and behind the wheel experience are based on national skills standards determined by the trucking industry. Your credentials as a graduate of a PTDI-certified course attest that you have mastered the knowledge, procedures and basic skill habits that will keep you safe on the road and assure your job is secure.
So why should a trucking company hire from a school that has a PTDI-certified course? Simple. At a cost of $5,000 to $10,000 to recruit a new driver we have learned repeatedly that training is the key to reducing turnover. The PTDI has developed, with the carrier and school stakeholders, a system of national certified training standards that encompass the entire spectrum of driver training. This means trucking companies can hire a PTDI-graduate and put them in your PTDI-certified driver-finishing program. You now have consistent, quality training that will make your drivers safer and stay longer.
So why should a school seek PTDI-certification for its course? Let's hear it right from one of them: "Our truck driver training program has been certified by PTDI since 2000. At that time our school was quite small and the certification process represented a significant investment in human and financial resources. We made the commitment because we honestly believed that teaching a program with clear attainable standards was the best way to ensure our students received a consistent and measurable training program. It has proven to be a wise and profitable investment. Since then, we have updated our program to remain relevant and to reflect the changes in the industry. Today, we enjoy a strong reputation based on quality and integrity. PTDI has certainly helped us get there." Louise Philbin, Education Director, 5th Wheel Training Institute, New Liskeard, Ontario. April, 2010
Of course none of this would be necessary if the folks granting the drivers licenses to Class 8 truck drivers were to make the test as difficult as it should be to pass. But that's for another story. Right now we have what we have and the reality of it is that PTDI is the current gold standard for truck driver training in North America. Know this; if by now you're not looking into PTDI, I and my CAT team are soon to be in your face about it. So get ready cause here we come!
Safe Trucking
Ray J. Haight
Co-founder
tcaingauge.com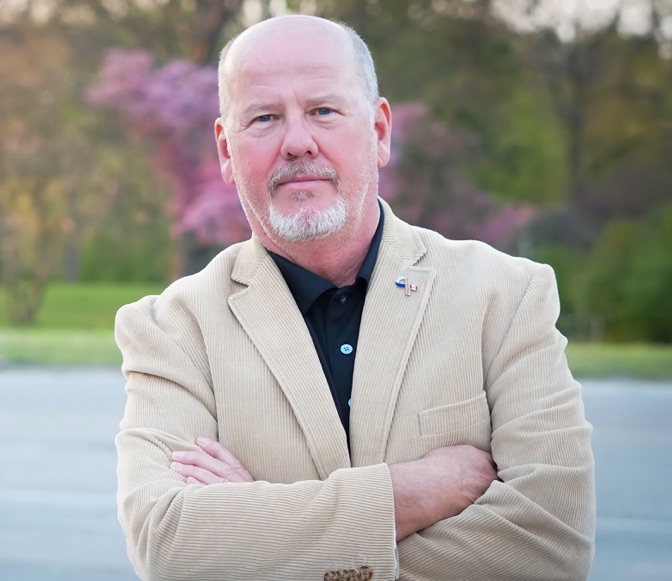 About Ray J. Haight
Areas of Focus: Operations, Recruiting & Retention, Human Resources With a career spanning four decades, Ray has been involved in all facets of the North American Trucking Industry.