I've just returned from the Truckload Carriers Association's annual convention held at The Wynn Casino in Las Vegas. The overall theme of the convention was "TCA Leading the Way" and as usual, it was a very successful event.
The keynote speaker was Mr. Karl Rove, who expounded on the state of the upcoming US Presidential election. I was every impressed with Mr. Rove and his observations. He was of course, an intricate part of the George Bush Jr. administration and is also a gifted speaker and political historian. On that note he suggested that if you think this election is ugly now, just wait. He thinks they are just getting started. It was interesting to also hear that both of the front-runners could be charged with criminal offences as this thing roles on; Hilary Clinton with the email scandal and Donald Trump being charged with fraud over the Trump University fiasco. Wow, what a political creep show this is turning into. Thank goodness we got nothing up here compared to this.
The driver shortage was once again a popular topic along with its closest friend; driver retention. There was a very good trade show with all the latest technologies present and accounted for. One of the highlights for me each year is to get reacquainted with old friends, tip a few cocktails and tell a few stories. We may only see our trucking friends from all over North America once or twice a year but we get very comfortable with each other very quickly; as you know, truckers are like that.
I was fortunate enough to be asked to sit as a panelist during a round table with the theme being: "Growing your own, successful strategies to cultivate new drivers." We discussed how to acclimate new drivers coming from schools into our trucking industry and how to best set them up for a successful and rewarding career. This panel served a couple of purposes for me beyond just the education of the membership. It also helped another effort I'm involved with which is to raise the awareness of the PTDI (Professional Truck Driver's Institute). I have been fortunate to be associated with this group for over 15 years now and we felt that it was time for PTDI to start raising awareness to the gold standard in driver training in the industry. Please feel free to check us out at www.ptdi.org and as always, like us on Facebook.
As I do each year, I would like to congratulate all the winners of the great contests that are associated with the Truckload Carriers Association; www.truckload.org. They include Best Fleets To Drive For that featured many of Canada's best; the National Fleet Safety Award which is probably the most coveted safety award in North America which was again won by Bison Transport; The Driver of the Year award featuring one of our best and my friend Mr. Guy Broderick; and the Owner Operator of the Year award which was won by Canada's own, Mr. Mark Tricco of Bison Transport. I had the opportunity to talk to Mark and his wife who are very nice people and I was thrilled to see them along with all the other folks who were honored during this event.
One of my partners at www.tcaIngauge.com, Mr. Chris Henry and I were asked to come early to Vegas to attend a TCA two day benchmarking session that included a dozen of some of the best managed, refrigerated trucking companies in North America. This was an interesting exercise for us to witness the process of one of these groups up front and in person. TCA is the only trucking industry trade association to have these groups and they have been at it for over 13 years. We were asked to participate because our new company InGauge will now be the gate keeper, so to speak, in that all participants wanting access to this intense, business success incubator will now begin their exposure to benchmarking by utilizing our online service. We of course, are thrilled to play this role for TCA. We help them and they in turn help us to help the industry at large. We will also become the standard platform for all existing companies currently involved with the TCA benchmarking Best Practice Groups, as they're called within TCA. Since 2011, participants have seen on average an increase in annual profit of 350%, a improvement in operating ratios of 6.2% to name a couple of the reasons to check it out if you're a trucking company looking to become "Best In Class". This newly audited information coming from TCA created a lot of buzz as I'm sure anyone could understand. To say we are excited about the future of TCAInGauge is an understatement to say the least. To quote one owner of a mid size Canadian fleet in Ontario: "how can you not be involved with this program?"
I'm also excited because of the new leadership at the top of TCA's team; our incoming Chairman is Mr. Russell Stubbs of Frozen Food Express Holdings. We also have a new President, Mr. John Lyboldt who has a long history of outstanding service leading other associations, has extensive experience in benchmarking and knows its potential as a catalyst to improving current membership's bottom line financial results and using benchmarking to expand overall association membership.
A final note of congratulations goes to immediate past Chairman Keith Tuttle of Motor Carrier Express for his outstanding year of leadership at TCA. My benchmark for everything that I do is ask, is this effort in better shape now as opposed to when I took on the role? In Keith's case there is no doubt about it, TCA has a bright future. It should be fun to watch where it goes from here.
Ray J. Haight
Co-founder
tcaingauge.com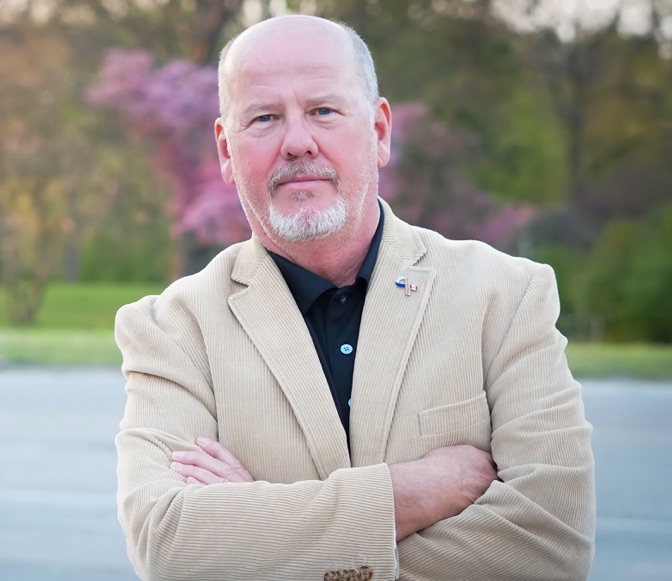 About Ray J. Haight
Areas of Focus: Operations, Recruiting & Retention, Human Resources With a career spanning four decades, Ray has been involved in all facets of the North American Trucking Industry.