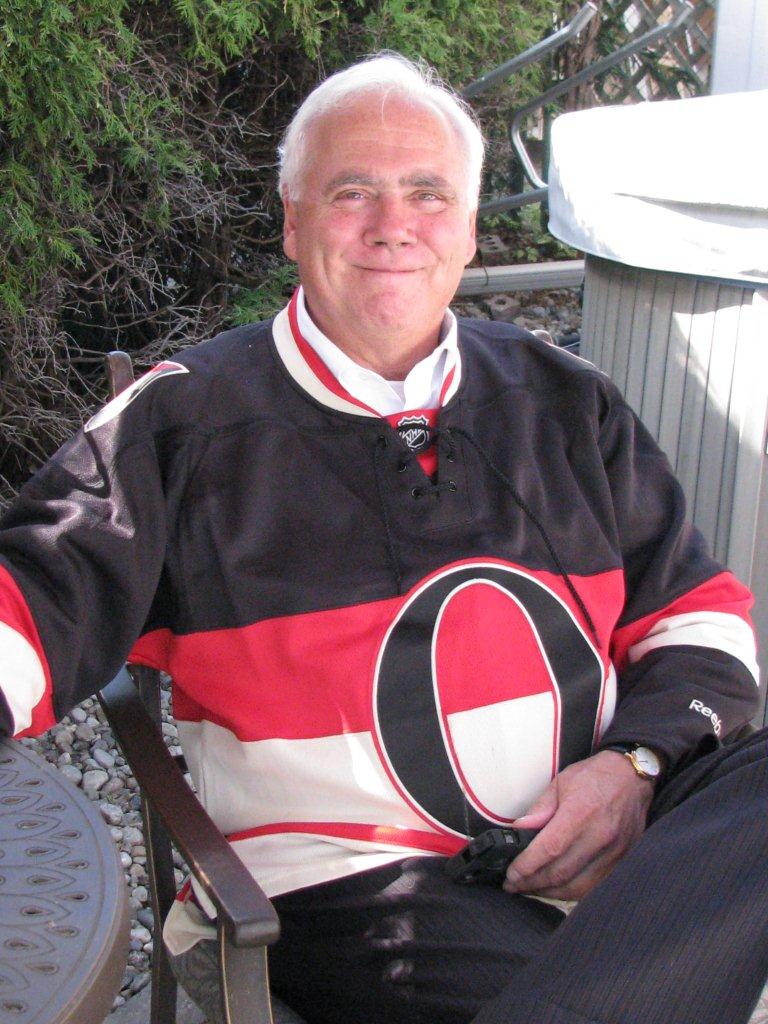 I am happy to say that this is the 25th Anniversary edition of Over the Road magazine. My team and I are very proud of this accomplishment and we want to thank all our readers and our advertisers for their support over the past 25 years; we couldn't have done it without you.
People often ask me how I got into the trucking magazine business, so I thought I would take this opportunity to tell you about it.
In 1993, Canada was just coming out of a major recession and I was looking for something different. My area of expertise was real estate and construction and I was working as a construction project manager, overseeing the construction of several townhouse projects in Ottawa. Sharing temporary office space with some start-up companies, I met a man from Atlanta, Georgia who owned two trucking magazines in the USA and was considering expansion into Canada. We got to know each other quite well and he invited me to join him at a truck show in Toronto. That was my first experience with trucking and my first truck show. I quickly became intrigued by the trucking industry.
My friend from Atlanta knew one person in Canada; Brian Harris, who worked for Frederick Transport in Dundas, Ontario (which eventually became FTI). Brian and I met at the truck show and Brian befriended me. He showed me around the show and he was the person I reached out to when I needed advice. My friend from Atlanta ultimately decided not to open a magazine in Canada but after some consideration, I took over his early research work and proceeded to publish my first magazine.
The first issue had one paid advertiser, which was Frederick (FTI) and I printed 50,000 magazines which we distributed to all ten Provinces. On the cover we featured a man named Gary McSweeney, an Owner Operator with Frederick Transport. You will meet Gary again on the next page as he is still driving truck for a living and, in my opinion, has not changed much in 25 years. I have also included a short interview with Brian Harris (recently retired from FTI) who helped me so much when I was getting started and who has been an advertiser for 25 years.
So, what has changed in 25 years?  In 1994 we bulk mailed all 50,000 magazines using Canada Post. Today, we have 7 people who hand deliver our magazines each month directly into truck stops in eight of the provinces (all except Newfoundland and PEI). By using a system that hand delivers the magazines directly into the truck stops, we can monitor each truck stop and deliver exactly what is required to each location, adjusting as needed from month to month. This minimizes the magazines to be recycled and allows us to ensure that the busiest truck stops get as many magazines as required.
As the Canadian partner for USA based Randall Reilly's Truck Stops Express, our delivery team also does on-site audits and merchandising for trucking service providers and other publications. They also service our truck stop poster program.
Let me tell you about some of our team. First there is JC Arseneault from New Brunswick, who is one of our sales reps and delivers our magazines in New Brunswick, Nova Scotia and eastern Quebec. JC has been a member of the OTR team since 2006. In western Canada, Kelly Jerome has been with us since 2007 and manages the distribution for us in the three western provinces.  In British Columbia, Roy Rihela began his delivery work for us in 2008. We also have Doug Douthwright who started with us in 2012 and Earle Madden and Ken Miller both of who started with us in 2014 covering the rest of Quebec and all of Ontario. As you can see, there is very little turnover with the people who do this critical work for the magazine. They each drive many, many kilometers every month and they do an amazing job delivering the magazines and servicing the truck stops. For this, I sincerely thank them.
While on the topic of truck stops, we would like to thank the approximately 300 truck stops across Canada that have worked with us for the past 25 years. A special thank you to the Pilot/Flying J Truck Stops for their exclusive distribution of our magazine, products and services.
Most of the people working internally for Over the Road have been here a very long time as well. In 25 years, I have had 4 graphic artists. My first one worked for several years and left to fulfill her dream of running a Bed and Breakfast. She was replaced by Cindy Morris (MorrGraphics) who worked for us for several years. Our third Designer, David Bean died tragically while on vacation in 2015 which was very hard on all of us. David worked with us for eight years and we miss him very much. As we worked to deal with the loss of David, we were very fortunate to be introduced to our present-day Designer Lenny Kuiper of LKDesign. Lenny knew we were grieving David but needed to keep the business moving forward and she very gracefully jumped in to help us. Lenny quickly proved to be an amazing fit with the OTR team and she is an incredibly talented Designer. We are very lucky to have her as part of our team.
In May of 1998, 20 years ago, I advertised for a part time person to assist me with clerical work.  I hired Ed Novoa who is now the General Manager. In August 2004, we decided to go into the Recruiting and Retention Conference business with Kelly Anderson (which we did for a dozen years) and my daughter Cathryn, an experienced event planner with a business background, joined me to organize and run these events. Fourteen years later, Cathryn is Director of Operations and Editor-in-Chief. Luke Zentil joined us in July 2009 and today focuses on advertising and business development. I have had only had two accountants in 25 years, Bob Liberty for many years and then since 2006, Estela Navarrete has done a wonderful job as the company Controller.
I am proud to say that Over the Road is a very stable company with a happy team who very much enjoy servicing our customers, Drivers and Owner Operators. And I cannot overlook the contribution of our four regular writers: Ray Haight who has been writing a monthly article since 2005, Robert Scheper who has been writing exclusively for us since 2010, Chris Harris who has be writing exclusively for us since 2005 and Ellen Voie who has been writing for us since she began the Woman in Trucking Association. All four contribute interesting, thought provoking articles and we are very grateful to have them as part of our team.
One of the most interesting things I've learned from being in this industry is that trucking is one of the leading indicators for the economy. Insurance companies have known this for some time and this is a factor they consider when forecasting. What should we make of organized trucking today and expect in the future? First, the economy is red hot with lots of loads, but you should be forewarned, a market correction is coming. It is a good time to save some money and make sure you are driving with a company that can weather the bad times.
Insurance will continue to be a significant expense due to the overall cost of equipment and the various technologies that are expensive to purchase and to maintain. The frequency of incidents has declined with a focus on training and safety practices; however, the cost per incident has risen significantly. Soon we will have Electronic Log Books in Canada.
Recruitment and Retention will continue to be the number one factor affecting a company's growth. You will see more acquisitions and consolidations and the manner in which drivers are recruited will continue to digitize and automate. For our part, we will continue to grow our digital presence; our website, our digital magazine and social media platforms. Feel free to look us up and follow us!
As the company celebrates its 25 years of publishing, my wife Mary and I will be celebrating our 50th wedding anniversary. Mary has worked with me on the magazine each and every day of its existence and the magazine probably would not exist without her help, support and care for all our employees. We are blessed to have three kids, their spouses and three beautiful grandchildren, all of whom add to the fullness of our life.
Mary and I want to take this opportunity to sincerely thank all our readers, our advertisers and everyone on the Over the Road team for an incredible 25 years. We look forward to all that the future has to offer and we wish everyone a happy 2019 and a very, Merry Christmas.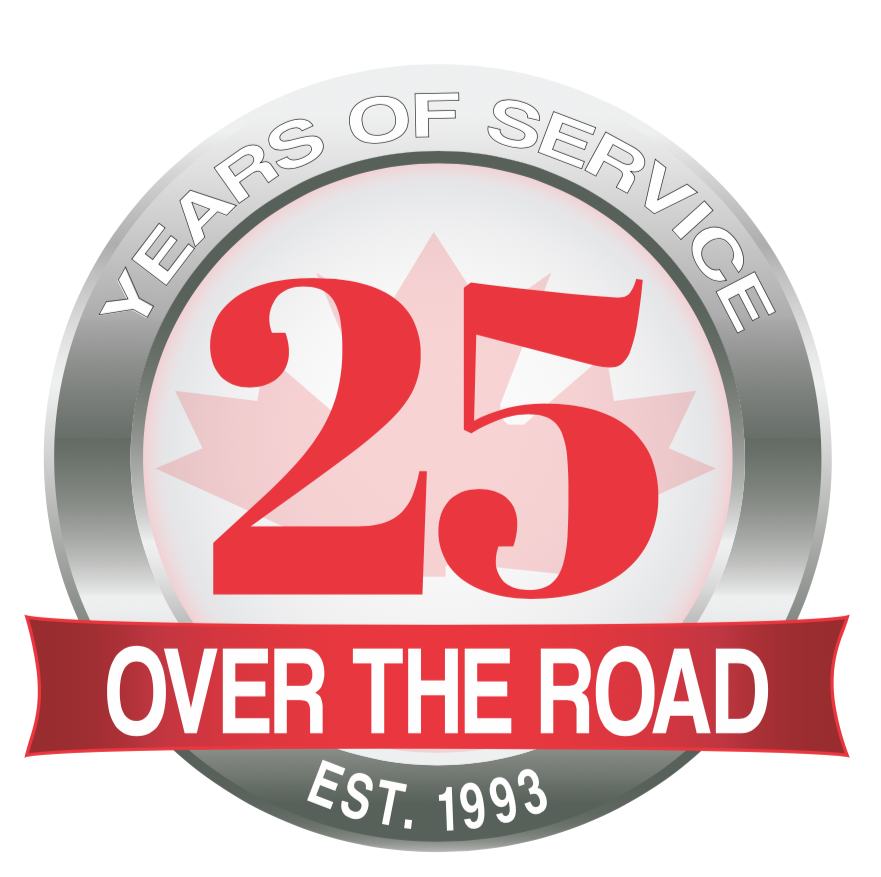 Best regards,
Peter Charboneau
Publisher, Over the Road Magazine