As One Door Closes, Another One Opens
I have always liked this thought and over the years have found it to be true. I also like the idea that suggests that what you give out to the universe will eventually come back to you, both good and bad. Case in point, I find that when I look back on some of the articles I have written in the past, the ones I like the most are the older ones from a number of years ago. They seem to have more passion and honesty. I think the reason for this is because the subject matter was closer to where my heart and passion is rooted. I have always enjoyed and felt most at home in an operations type atmosphere, matching trucks with freight, mixing it up with the drivers and watching it all come together as the process unfolds. So why am I waxing nostalgic right now? Simply, I am once again changing direction in what I will be spending my time on for the next number of years, both in my business life and in my words on paper – and I am looking forward to both the challenges ahead and the opportunities.
So what I'm going to do is focus on a couple of ventures that are true to that spirit. The venture that I am going to go at harder than I have in the past is the consulting business. I have been involved in this thing we call trucking for many more years than I would currently like to admit. I have made good decisions and I have made bad decisions. I have also learned from each of the decisions along the way. Unfortunately, with some of the bad decisions, much as I tried to learn from them, I have made them more than once. Those decisions hurt the worst. Those are the ones that you get down on yourself for, the ones that have you questioning your gullibility. How could this happen twice? Oh well, as one who is always willing to give folks the benefit of the doubt, I know that everyone is going to get taken advantage of from time to time. So we move on!
Fortunately I have made a number of good decisions and repeated them enough times so that little formula we call success can become engrained in your thought process. You may recall that I wrote a number of articles on a company I called Freight Haulers Express, where I documented the process of helping them find their way as they grew their company. I can see more of those coming in the future; I will also be able to share my views and numbers from my second effort, which is www. Stakup.ca, an online benchmarking service for trucking companies. I have two quality partners involved in this effort. This service has all the information and tools necessary to help trucking leaders become the best that they can be in the marketplace.
While I work my way through what the future holds for me with these efforts, I will also continue to watch and write on the things I think will have impact and influence on this great industry. There always seems to be any number of things that are coming at the industry and need to be watched. The old saying "the only constant in trucking is change" is both accurate and as confusing now as it ever was. Some of the coming issues will lull one to sleep if you're not paying attention.
As an example, I find ATRI (American Trucking Research Institute) http:// atri-online.org a great place for information and stats on the industry. I am fortunate to know a number of folks on ATRI's board and have great respect for them. An annual report they produce is "The 10 most important issues facing the industry today". This report and its findings are based on surveys of hundreds of trucking executives, and you see a lot of old issues repeated but they are still relevant. For example, they list in priority, issues that are identified by trucking leaders. They are:
Hours of Service Rules!
Driver Shortage
CSA (Compliance Safety Accountability)
Driver Retention
Electronic Logging Devices
Truck Parking
Congestion/Infrastructure
Driver Health and Wellness
The Economy
Distracted Driving
If you go ATRI's web site they show you how they came to these rankings and many of the strategies that can be used to address these issues. I don't have any issue with the items they have listed and there is a lot to write about and discuss. But I also see a rather scary list of messed up priorities. As an example, if I were an executive filling out this survey I would list those things that I can control within my company and those that are outside my direct influence. For example, driver shortage, driver retention, driver health and wellness and distracted driving all seem to me to be things that I would deal with in my own company. I would build, manage and educate folks in a company where drivers would want to work and stay for their entire careers. I would stress the importance of health & wellness for drivers, promote various types of education and train folks on the hazards of distracted driving.
It seems to me that many of these executives see the ridiculous numbers of turnover and other industry measures that come out regularly and they compare themselves to the worst possible averages and think there doing okay on these issues. It seems that, when it comes to trucking, 'the more things change, the more they stay the same'. I believe I have written numerous editorials on every one of the items that are listed above over the past 10 Years. For myself, I'm looking forward to moving on because, to say the least, I feel I have been in a rut and I'm about to bust out of it. Have a safe summer and as you all know, the kids and vacationers are about to be released on to the roadways so keep your eyes open driver!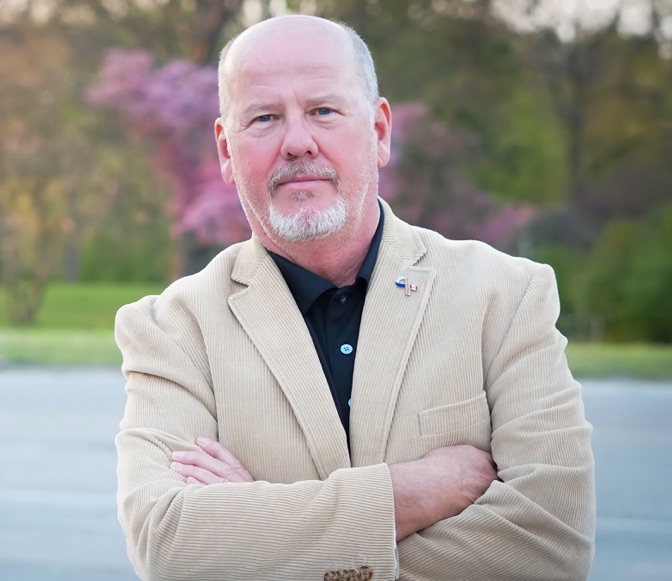 About Ray J. Haight
Areas of Focus: Operations, Recruiting & Retention, Human Resources With a career spanning four decades, Ray has been involved in all facets of the North American Trucking Industry.